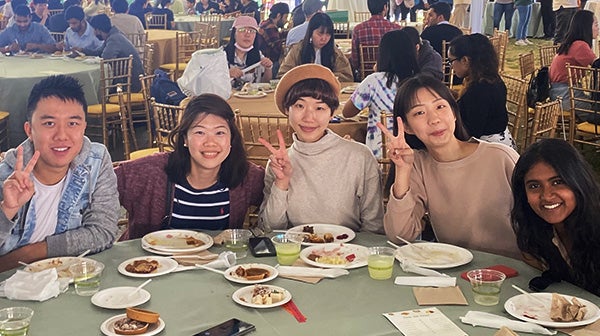 Greetings Trojan Family.
As we prepare for a new year, I am reminded that life is a series of beginnings. Who would have predicted a year ago that today we would be back on campus going to class, teaching, and working side by side. And here we are ending our first in-person semester in 18 months, having accomplished so much. I am filled with gratitude. Gratitude for how our community faced big obstacles together and for the return of the simple acts of daily life – seeing each other, sharing a meal, sitting across the table, and even stopping to talk.
We applied our accumulated wisdom to take on whatever stood in our path. USC played a key role in vaccinating our students, faculty, and staff, as well as our surrounding communities, especially those in underserved areas. And our healthcare workers continued to care for those affected by COVID. With 95 percent of our population vaccinated by Fall, we were able to avoid wide-scale outbreaks and mitigate surges. Since the beginning of the semester, we have conducted 507,276 COVID tests with a positive rate of only 0.3 percent.
As my visits around our campuses have shown me, the level of student, staff, and faculty engagement has never been higher. It is driven by a sense of purpose, enriched by fresh thinking and innovation. We have tackled issues as we should: straight ahead, eyes on the goal, purpose in our hearts. We push ourselves to be better, do better, and act better.
We have pulled together to address some of the biggest issues facing not only USC, but universities across the country. Over the past semester we have formed working groups of faculty, students, staff, and members of our community to deal with issues surrounding Greek life, the student-athlete experience, public health policy, investment responsibility, and sexual assault, among others. We also launched a new student advisory group on sustainability and have begun to enact some of the recommendations from the USC Department of Public Safety Community Advisory Board (CAB). I believe that real progress and fresh thinking come when you seek collaboration and input.
I hope as you head off for the holiday break, you can take a moment to look at some of the amazing people, innovations, and progress we've seen across our university this year as we turn the page on 2021 and look ahead to 2022. To our faculty, our students, our staff, and our alumni – You, US, and USC are what make us exceptional. Thank you for being the heart of it.
I wish you a joyous holiday season and a very happy new year.
Fight On!
Carol L. Folt
President
---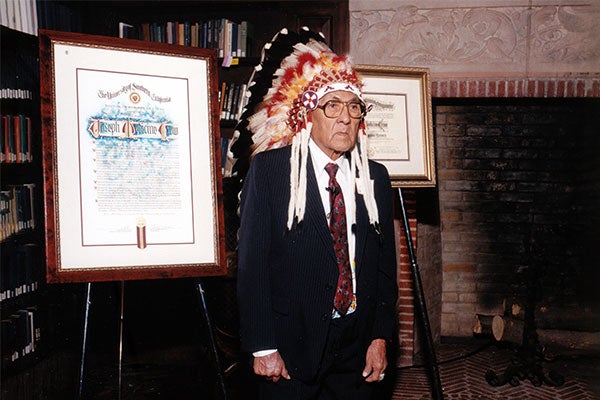 Historic building honors an American hero
USC confers degrees on WWII Nisei
Alum gift, volunteerism keep USC and the community vital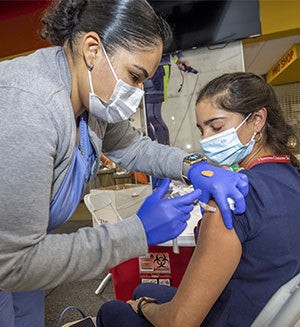 Vaccine push for the most vulnerable
Top grade for Keck Hospital of USC
Stopping illness at its source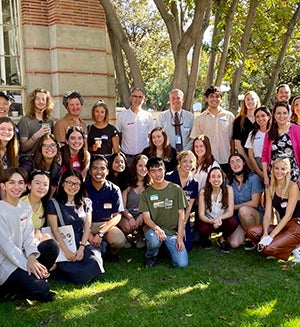 2025 is in a class of its own
Always putting others first
A national park design for the times
Presidential award for faculty, staff, and health care workers
USC shines in sustainability
Fighting fire with artificial intelligence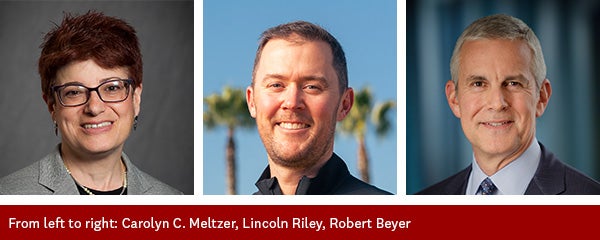 A new dean leads the Keck School of Medicine of USC
Welcoming a football 'wunderkind'
A business leader joins USC's Board of Trustees