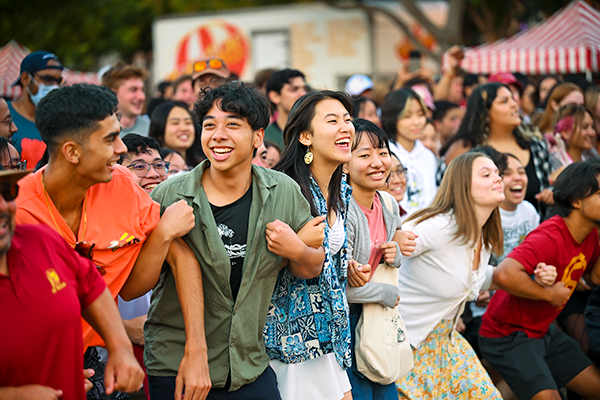 Dear Trojans:
The end of the fall semester is a flurry of activity on our campuses and around our community. Students, faculty, and staff are on the move—tackling final exams, reading (and grading) papers, and completing projects. All 22 of our schools are abuzz with purpose and momentum.
When I reflect upon the past year, I'm deeply grateful for what we've accomplished together. Every day you do so much to strengthen this great institution. We've enjoyed so many milestones this year—from the launch of Assignment: Earth to the naming of the Dr. Joseph Medicine Crow building to the achievements of our student-athletes. We've seen faculty members inducted into prestigious national academies and a student body at the top of its scholastic game.
We've earned more than $1 billion in major research grants. Our health care staff and faculty are on the front lines in health and healing with programs like Street Medicine and breakthrough cancer treatments. And we are so fortunate to be surrounded by beautiful grounds and historic buildings that enrich our souls, maintained by a dedicated staff.
Across our campuses, we are collaborating more, creating more, discovering more, and innovating more. I hope you'll take a moment to read about some of these achievements and the remarkable Trojans behind them. And I'll bet you'll learn some things you didn't even know.
Here's to a festive holiday season.
Fight On!
Carol L. Folt
President