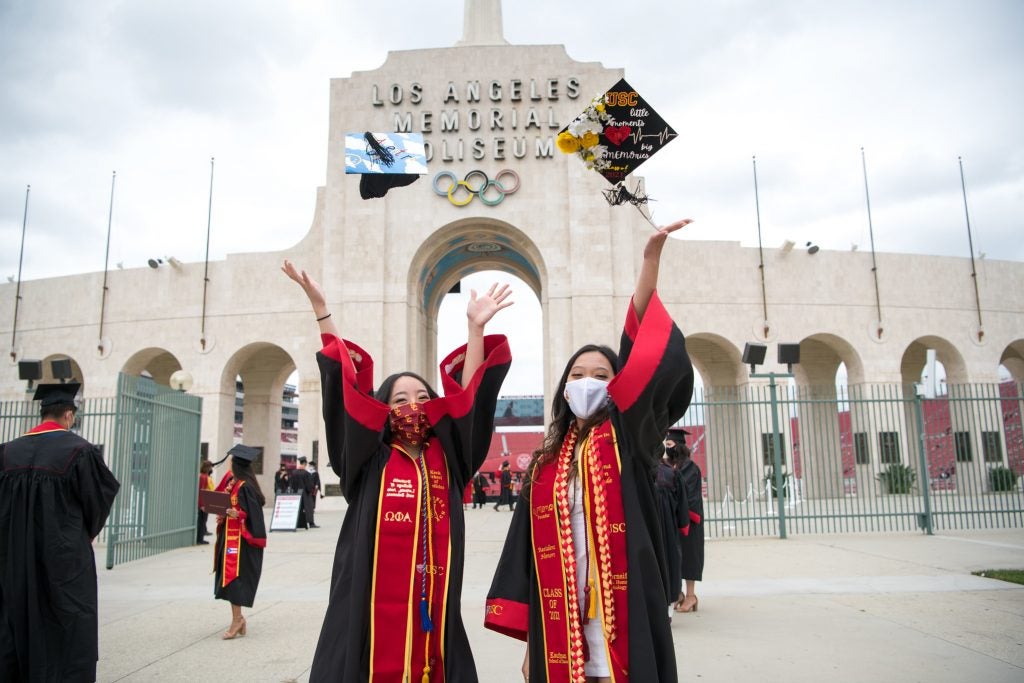 Greetings Trojan Family,

We just completed our in-person and online commencement ceremonies for the classes of 2020 and 2021. Seeing the joy on the faces of our graduates and their families and friends is unforgettable. It was no small feat – with 14 individual ceremonies over 7 days and a total of 36,000 degrees and certificates conferred — made possible by hundreds of hours of planning by our staff dedicated to making sure we could safely bring together these two classes along with their families to honor their achievements.
It was so important to us to be together to celebrate this occasion after the trials and losses of the last year. We missed those who could not be with us in person, but they were right there with us in spirit and online.
With COVID cases falling in Los Angeles and vaccinations increasing, we are all excited about our return to campus this fall. Our summer semester programs are already up and running, and I am looking forward to the upcoming academic year, in person again, with so much optimism.

As I said to graduates in my commencement remarks, I believe we all benefited over this past year by innovating, by finding new ways of thinking and operating, and by unleashing the tremendous creative power we all carry. Collectively we are looking at the world through a new lens — one where nothing is taken for granted, where there is a craving for collaboration, public service and belonging, and where the future is something to dive into with gusto.
We are emerging with a renewed purpose, a vision for being a leading global research university, with a strategy that embraces the multi-ethnic, multi-cultural dynamism of our world and takes on the grand challenges of tomorrow with five key focus areas: 
Accelerating academic excellence with a laser focus on our students
Expanding our tent to promote affordability, access and belonging
Embracing collaboration on warp speed
Taking on society's grand challenges
Operating with the highest ethical standards
We are already living this vision with our incredible progress during a very trying year — in groundbreaking research; in national recognition for our faculty, staff and students; in diversity, equity and inclusion; and in our commitment to each other and to USC's powerful mission of developing human beings through the cultivation and enrichment of the human mind and spirit.
As we end one academic year and prepare to jump into another, I want to share a few of the exciting highlights from commencement, inspiring stories from our spring semester and a look ahead to fall. I urge you to open the links and explore these terrific stories.
Until we see each other this fall, stay safe and Fight On!

Carol L. Folt
President
---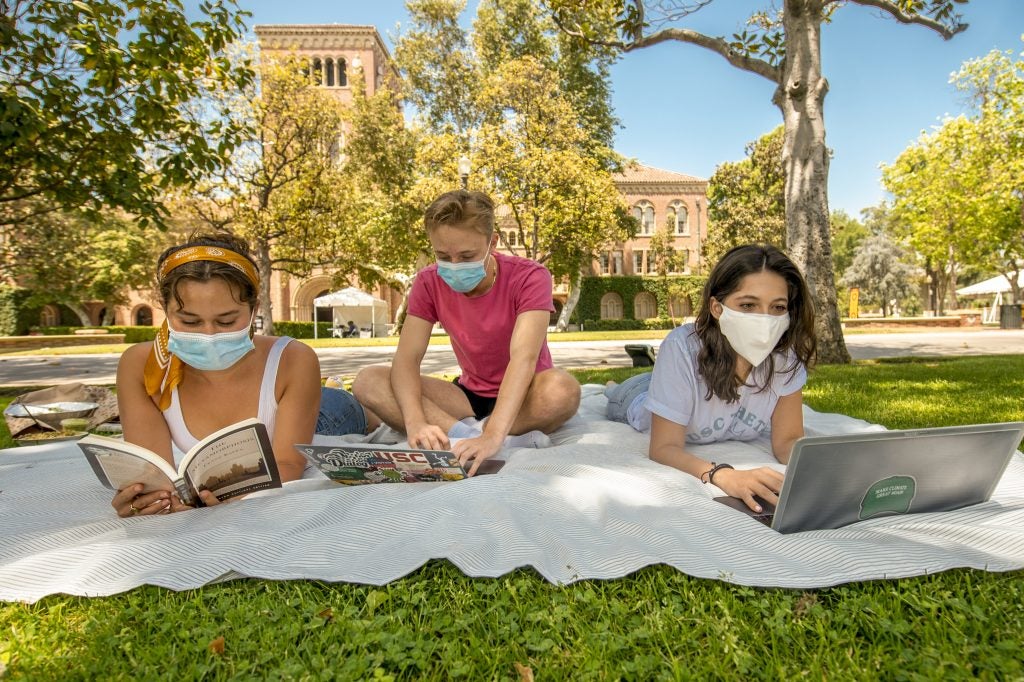 First-gen students become Trojans
New school leadership, and more